THREAD LIFTING
AT THE KOEBE KLINIK
The term "positive ageing" describes the tranquil, relaxed feeling of growing older while still looking as at ease as ever. The thread lifting treatments offered by Dr Hermann Koebe and Dr Dr Norman Koebe make it possible to lift parts of the face without surgery and achieve a radiant, fresh and naturally rejuvenated outcome – with minimal effort.
No other non-surgical method is capable of tautening the entire cheek area, eyebrows or the neck as naturally and effectively as thread lifting has now made possible. Here at KOEBE KLINIK, the innovative method we have develop allows us to achieve even more precise results.
The treatment affords slackened tissue a new sense of structure and real elasticity. Modern thread lifting enables us to achieve results that would not be possible, for example, with hyaluronic acid or similar compounds. Thread lifting finally fills a "gap" in therapies offered by conservative aesthetic medicine, which is what makes this innovative process so valuable and near irreplaceable.
We have offered thread lifting as a speciality treatment for more than 10 years – with great success. As an experienced specialist clinic, we have modified and optimised conventional thread lifting methods, which allows us to achieve results that were previously not possible in a more gentle way.
Thread lifting is particularly suitable for patients over 35. We use thread lifting as a gentle method to treat typical signs of aging and achieve natural, enduring results. We apply absorbable sutures under the surface of the skin; these are then broken down by the body over a period of about 9 to 12 months.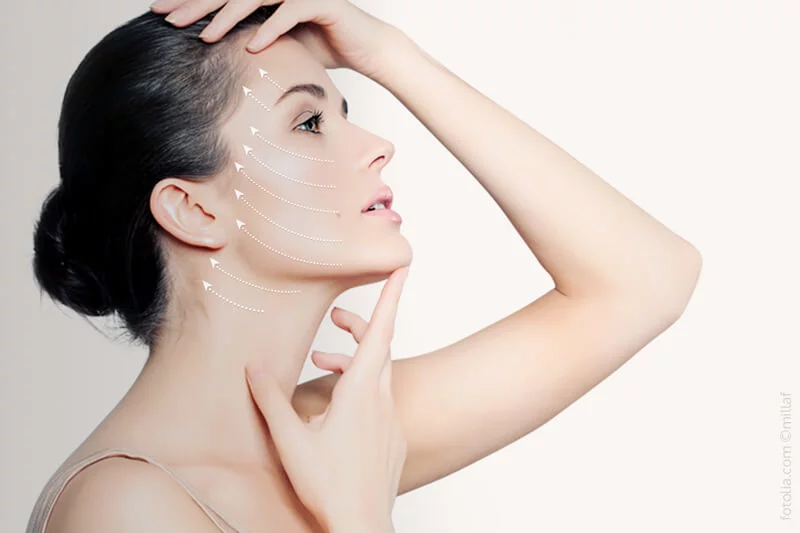 Immediately after the treatment, the threads provide a genuine, immediately visible tautening effect by supporting and lifting the facial structures. As they are slowly absorbed, your body directs collagen, valuable elastic fibres and new connective tissue to the area where the threads are applied. Even after the threads have been absorbed, this tissue remains in place and takes on a supporting and reinforcing function. This combination creates younger, fresher facial features – even once the threads are long gone. The result is highly natural because modern thread application methods prevent volume overloads. In essence, tissue is repositioned and returns to where it contoured the face during the patient's youth.
Each thread lifting procedure in our clinic is preceded by a detailed consultation with one of our senior physicians, Dr Hermann Koebe and Dr Dr Norman Koebe. During this discussion, a precise plan is drawn up for the thread lifting treatment the expected results are outlined. The patient also discusses the points at which the threads will be used selectively to treat the desired region. At the KOEBE KLINIK, the main goal of a thread lifting procedure is to tauten sagging cheeks and slackened skin. For some patients, tautening skin in the neck area, a minor eyebrow lift and even rhinoplasty can also be arranged. In addition to thread lifting – which uses threads with small, barely visible barbed hooks – meso threads and pure dermal fillers are other options.
The thread lifting treatment itself is administered under local anaesthetic. Special thin threads are placed under the skin using a hollow cannula. The quantity, type and quality of the threads have a decisive influence on the final outcome. Our specialists' experience is crucial to the success of the treatment, as is the technique used, which is defined in advance.
Dr Dr Norman Koebe and Dr Hermann Koebe are highly qualified specialists in the field of facial treatments. You can therefore expect the highest quality at all times in our clinic. With their many years of experience and their knowledge of plastic and aesthetic facial surgery, the specialists achieve excellent results with thread lifting.
FAQS ABOUT THREAD LIFTING
IN DÜSSELDORF
BENEFITS OF THREAD LIFTING
AT THE KOEBE KLINIK
Absolute specialisation: Dr Dr Norman Koebe and Dr Hermann Koebe are highly respected thread lifting experts. They have experience in implementing this method with complete precision to achieve natural and appealing results.
High-quality products: At the KOEBE KLINIK, we only use products that meet our high quality standards. The quality of the threads we use in thread lifting is of particular importance, as they are a decisive factor in the treatment's success and lasting impact. As a specialist clinic, we know the market and always select the right product for you.
Anti-ageing concept: At our clinic, we perceive anti-ageing and preventive treatment as concepts in their own right – which is why we offer thread lifting in combination with hyaluronic acid fillers. Incorporating this concept in our approach ensures particularly long-lasting, natural-looking results.
Individual consultation: At our clinic, you will be receive honest advice based on genuine expertise. You can feel certain that your practitioner will assess which treatment offers you the best prospects of success and the results the treatment can realistically achieve.
High-quality materials: The threads we use are medical materials of the highest quality. Our experience has proven they provide long-term support and function, in a way, like a bra under the skin. We only use products that have undergone extensive testing in respect of their efficacy and safety.
Preventive approach: Thread lifting offers the perfect opportunity for preventive anti-ageing care starting in your early or mid-thirties. Individual areas can already be given extra support before skin begins to sag. Providing stability and structure ahead of time can prevent signs of ageing from appearing.
Contact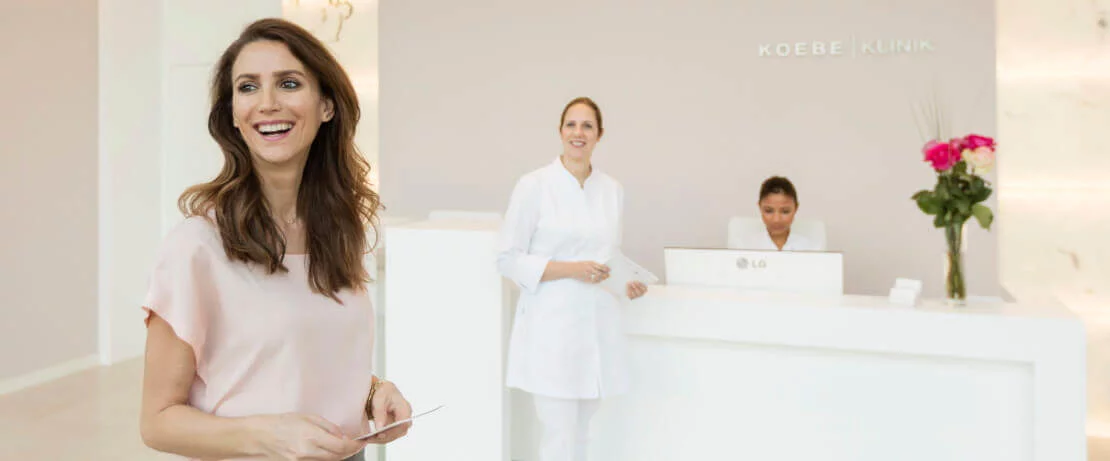 ---
Monday to Friday 9.00 am - 6.00 pm
---
We are available to you 24/7!