CORRECTIVE JAW SURGERY
in Düsseldorf
There can be various reasons for electing to undergo aesthetic or functional jaw correction surgery. In the case of dysgnathia, a misalignment of the jaw, the function of the jaw is often impaired. This may have wide-ranging consequences for a person's health, from difficulty chewing to severe stress on the jaw joints and tooth damage. Other patients opt for a jaw correction for aesthetic reasons, such as when a misalignment results in a receding or protruding chin.
Corrective jaw surgery allows us to correct functional disorders permanently and balance out disharmonies in facial proportions. During the surgery, we relocate the upper, lower or both jaw bones in a controlled manner. Very different surgical techniques may be used depending on the individual case.
We perform all operations inside the mouth, which removes the worry of external incisions and scarring. At the KOEBE KLINIK, we use state-of-the-art computer-assisted analytical procedures to plan surgical procedures. This also allows us to visualise the planned corrections prior to the procedure.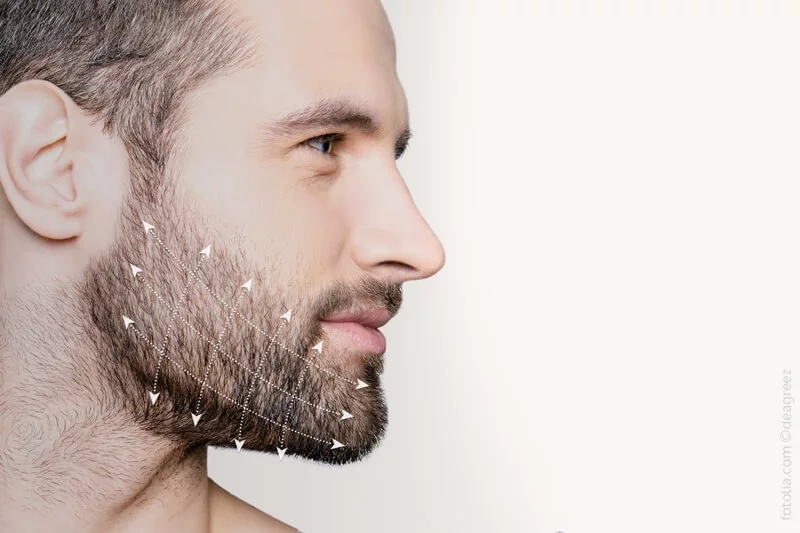 Here at the KOEBE KLINIK, all jaw corrections are performed by our senior physician, Dr Dr Norman Koebe. As a specialist with dual certification in oral and maxillofacial surgery as well as plastic and aesthetic operations, Dr Dr Norman Koebe is a skilled specialist capable of performing complex surgical jaw procedures. Dr Koebe has successfully performed more than 2000 dysgnathia operations and is regarded as one of Europe's leading dysgnathia surgeons.
Specialising in both plastic surgery and maxillofacial surgery – a rare combination – enables Dr Koebe to cover a broad surgical spectrum across all levels of difficulty. When planning a procedure, he takes both aesthetic and functional considerations into account. Dr Koebe performs even complex jaw corrections with finesse, following a holistic treatment concept. The aim of corrective jaw surgery should always be to restore unrestricted function to the jaw and enable the patient to chew properly while, at the same time, bringing harmony to their facial profile.
Do you suffer from jaw complaints or a misaligned bite? Would like advice on a profile correction? If so, you can contact us by telephone or send us a message. Dr Koebe would be happy to arrange a personal consultation.
FAQs ABOUT CORRECTIVE JAW SURGERY
in Düsseldorf
When can a jaw correction be beneficial?
Corrective jaw surgery is a viable option in particular for patients with a misalignment bite or whose jaw function is otherwise impaired. The surgery corrects the position of the jaw so that the patient can chew entirely as normal.
An aesthetic profile correction can also be performed in the course of the procedure. This allows us to harmonise the patient's facial profile and carefully balance out any disharmonies. Examples of aesthetic issues include a receding chin, a protruding lower lip or a prominent point of the chin.
What should I consider before and after corrective jaw surgery?
Preparatory orthodontic treatment is usually necessary before surgical jaw correction. For instance, it may be necessary to prepare the position of the teeth and the jaw muscles for the operation by wearing a fixed dental brace. During the consultation appointment, our specialist physician will outline the required measures in your individual case.
If you take blood-thinning or anticoagulant medications, you should stop taking them at least 14 days before the surgical jaw correction. Dr Koebe will discuss with you in advance potential alternative medications for the duration of the treatment.
Following corrective jaw surgery, you should eat only liquid or soft food for the first two weeks. You will regain full use of your jaw after about 2 to 3 months. You should also take particular care initially when brushing your teeth. We recommend using a soft toothbrush at first. Dr Koebe will regularly check the healing process during this period.
What does surgical jaw correction involve?
The exact jaw correction method depends on the individual case. First of all, we always hold a detailed consultation at which Dr Koebe will discuss the need for treatment with you in detail. Only after a making thorough diagnosis will the decision be taken, together with you, to schedule jaw surgery.
Prior to the corrective jaw surgery, preliminary orthodontic treatment is often necessary. This corrects any malocclusions and moulds the dental arches ready for the operation.
Once these preparatory measures are complete, the preparation begins for the corrective surgery itself. Dr Koebe will coordinate with you to determine a detailed plan. Computer-assisted analysis allows us to create an accurate visualisation of the planned surgical results.
The corrective surgery is a procedure lasting several hours; different techniques may be used depending on the patient's individual case. Dr Koebe can correct the position of the upper, lower or, if necessary, both jaws in a single operation. He relocates and secures them in their new position using titanium plates and screws.
Patients stay with us in the clinic for several days following the operation. During this period, we provide round-the-clock care here at the KOEBE KLINIK. Dr Dr Norman Koebe monitors the healing process at regular intervals throughout the patient's stay and after they return home.
In the days following after a surgical jaw correction, we use taut elastic bands to guide the jaw (for the first 1 to 3 days) before moving on to looser elastic bands. Your surgeon, Dr Dr Norman Koebe, will decide together with your attending orthodontist how long these elastic bands must be worn.
Can you provide a simulation of the results in advance?
At the KOEBE KLINIK, we use state-of-the-art computer-assisted analytical procedures to visualise the planned correction. This allows us to tailor the procedure to your needs, down to the smallest detail. You can actively shape the correction you want to achieve.
When will I be able to socialise and exercise again?
Following corrective jaw surgery, it will take about 2 to 3 weeks before you are fully presentable again. You should take time off work for this period. You will be able to participate in sports again without any issues after 4 to 6 weeks.
Dr Koebe will discuss with you exactly what recovery time to expect in your individual case during your personal consultation.
Will I be able to eat and drink normally after a jaw correction?
During the first few weeks after corrective jaw surgery, you should eat only liquid or soft food. After around 1 to 2 months, the jawbone will have healed and you will be able to eat and drink as normal.
What are the risks associated with corrective jaw surgery?
Corrective jaw surgery is a complex procedure that can only be performed by an experienced specialist. At the KOEBE KLINIK, our chief physician Dr Dr Norman Koebe will perform the operation. Dr Koebe has already performed more than 2000 successful jaw corrections. His many years of experience mean his is capable of performing even complex corrections.
After the procedure, your face may swell for a time. Such symptoms are quite normal and should subside after a few days. You can help to keep the swelling to a minimum by cooling the area regularly.
In the event that you experience slight wound pains following the correction, we will of course prescribe a suitable painkiller.
Are there financing options for corrective jaw surgery?
A jaw correction can be financed in our clinic without any issues thanks to our individual financing models, which offer transparency and flexibility.
ADVANTAGES OF
CORRECTIVE JAW SURGERY
AT THE KOEBE KLINIK
Highest professional competence: Dr Dr Norman Koebe is your specialist for corrective jaw surgery at the KOEBE KLINIK. As a specialist in oral and maxillofacial surgery, Dr Koebe has many years of experience with dysgnathia operations. More than 2000 successful procedures serve as evidence that, with Dr Dr Norman Koebe, you will be in the best of hands.
The latest operating equipment: The KOEBE KLINIK is licensed in accordance with Section 30 of the German Trade Regulation Act (Gewerbeordnung) and possesses operating equipment of the highest standard. We perform every surgical jaw correction using the state-of-the-art medical technology in our in-house operating theatre.
Individual consultation: Our senior physician, Dr Dr Norman Koebe, will provide a detailed personal consultation before offering jaw treatment. The entire treatment will be tailored to your needs – down to the last detail – ensuring surgical results that are to your complete satisfaction.
Contact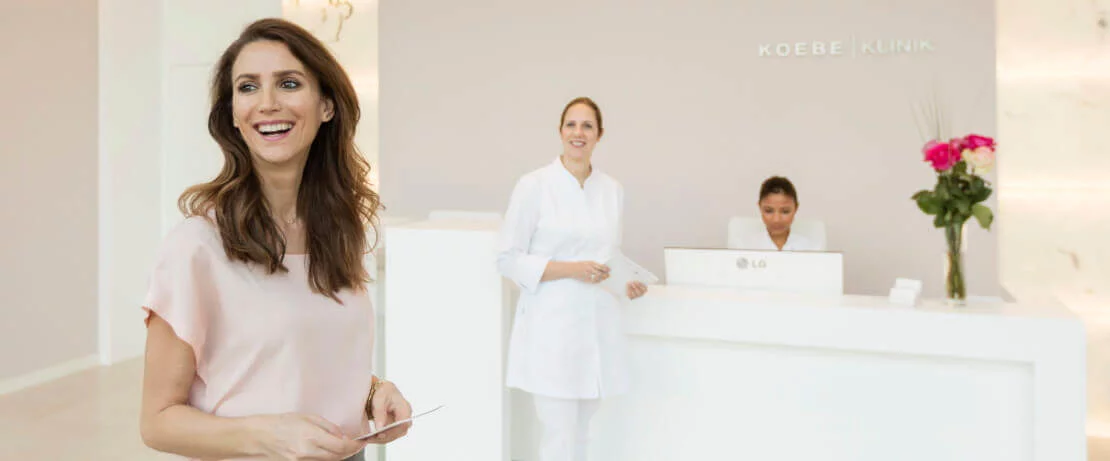 ---
Monday to Friday 9.00 am - 6.00 pm
---
We are available to you 24/7!