MOLE REMOVAL
AT THE KOEBE KLINIK
Moles and liver spots are usually quite harmless from a medical point of view. Nevertheless, many people regard these features as aesthetic flaws. When found on the face and in exposed areas such as the décolleté, legs or arms, prominent moles can be very troubling and have a negative effect on a person's overall appearance. People with these marks often feel as though others are staring at them.
Here at the KOEBE KLINIK, we offer mole removal with an exceptional level of specialist expertise and experience – especially in relation to treatments in sensitive facial areas such as the eyes, nose and mouth region. For this reason, mole removal procedures at the KOEBE KLINIK are always performed by our senior physicians, Dr Hermann Koebe and Dr Dr Norman Koebe.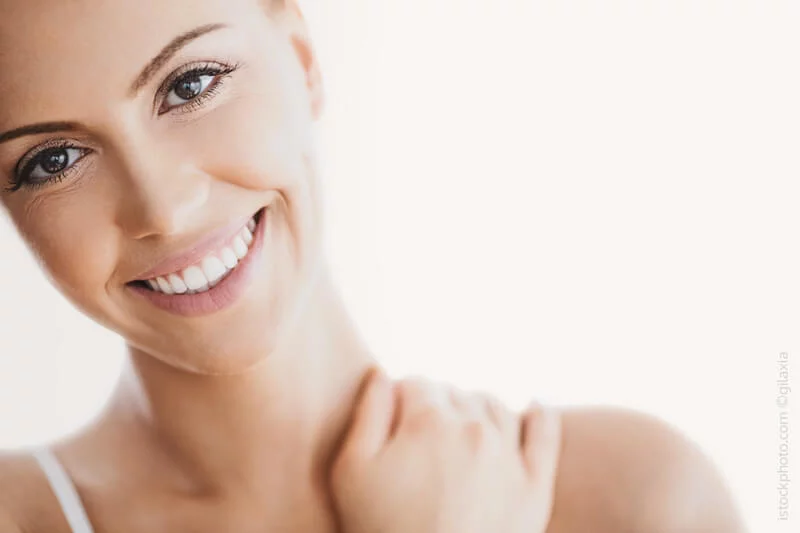 If a patient presents with an unusual clinical symptoms or has a known genetic predisposition, the risk of a malignant skin change cannot be discounted. This is why procedures to remove moles should always be left in the hands of an experienced specialist.
At the KOEBE KLINIK, we examine the extracted tissue with modern 3D histology. This allows us to identify even very fine tumour extensions. The pathological findings are usually available within 24 hours. This ensures you receive the highest level of safety for all skin lesion treatments.
Would you like to have a mole removed? Perhaps you would simply like some advice with no obligation to proceed? If so, make an appointment with us at the KOEBE KLINIK. One of our senior physicians would be happy to advise you on the treatment options open to you.
FAQS ABOUT MOLE REMOVAL
IN DÜSSELDORF
When should I look to have a mole removed?
Moles are benign skin irregularities. People usually seek to have them removed for purely aesthetic reasons. Moles can be very troubling for those affected, particularly when they are visible on a person's face. It can also be sensible to remove very prominent or protruding moles if they interfere with everyday life.
A mole should be removed if it is believed to be a malignant abnormality or the preliminary stage of a serious condition. In this case, the tissue will be examined by a pathologist after its removal.
What does the mole removal procedure involve?
Before the removal of a mole, one of our specialists will perform a dermatoscopic examination. Your physician will discuss which procedure will be used to perform the removal. He also assesses whether there is any suspicion of malignant changes.
Mole removal itself is a short outpatient procedure in which the mole is carefully excised. This process takes about half an hour.
If there are reasons to suspect malignant changes in the nature of a mole, it should also be surgically removed. Once excised, the tissue can be examined by a pathologist. We conduct this examination at the KOEBE KLINIK using 3D histology. This diagnostic method enables us to recognise even fine tumour extensions while simultaneously protecting the healthy tissue.
Once the mole has been removed, the incisions are precisely sutured and covered with a dressing. You will be able to leave the clinic and return to your daily routine immediately.
What do I have to consider before and after a mole removal procedure?
Mole removal does not require any extensive preparation or aftercare. However, you should protect the treated areas against exposure to direct sunlight for an initial period after the procedure.
You will receive precise instructions regarding wound care during your time at the KOEBE KLINIK.
When will I be able to socialise again after the procedure?
Generally speaking, you will be able to fulfil your social obligations immediately after the removal of a mole. However, if a mole has been removed from the face or another visible area, you should allow several days to recover.
What are the risks associated with a mole removal procedure?
Mole removal is one of the routine procedures in plastic surgery. The treatment itself is very low-risk. However, it should only be performed by an expert specialist, who will remove the potentially abnormal tissue completely and with the requisite safety margin.
At the KOEBE KLINIK, your treatment will always be personally performed by one of our senior physicians. Dr Hermann Koebe and Dr Dr Norman Koebe have many years of experience, especially with the removal of moles from all parts of the body. The tissue is thoroughly examined by means of 3D histology, so you can rest assured that any abnormalities will be detected.
Here at the KOEBE KLINIK, we always prefer to remove moles surgically – in a minimally invasive procedure wherever possible.
In rare cases, patients experience postoperative bleeding or bruising. You will be given detailed aftercare instructions to prevent such complications.
Initially, the treated area may be sensitive to the touch. However, this should subside within a few weeks.
Will a mole removal procedure result in scarring?
At the KOEBE KLINIK, we place special emphasis on the scar development; this is why we support our patients through to the end of the scar healing process and until we have together achieved the desired aesthetic results.
BENEFITS OF
MOLE REMOVAL
AT THE KOEBE KLINIK
Senior physician treatment: At the KOEBE KLINIK, mole removal procedures are personally performed by one of our chief physicians, Dr Hermann Koebe and Dr Dr Norman Koebe. The physician treating you will care for you from the initial consultation until you have fully recovered. This means you have peace of mind, knowing that you can always contact an experienced specialist for advice.
Highest hygiene standards: We apply and abide by strict hygiene standards throughout the KOEBE KLINIK. Our clinic is licensed under Section 30 of the German Trade Regulation Act (Gewerbeordnung) and thus meets the highest standards for hygiene and technical equipment.
Aesthetic demands: Once we have identified the area of skin to be treated, performing the surgical removal with a focus on achieving excellent aesthetic results is essential to secure an outcome to the patient's full satisfaction.
Central location: You can reach the KOEBE KLINIK from Düsseldorf in just a few minutes. We have plenty of parking spaces available on the grounds of our clinic in Meerbusch.
Contact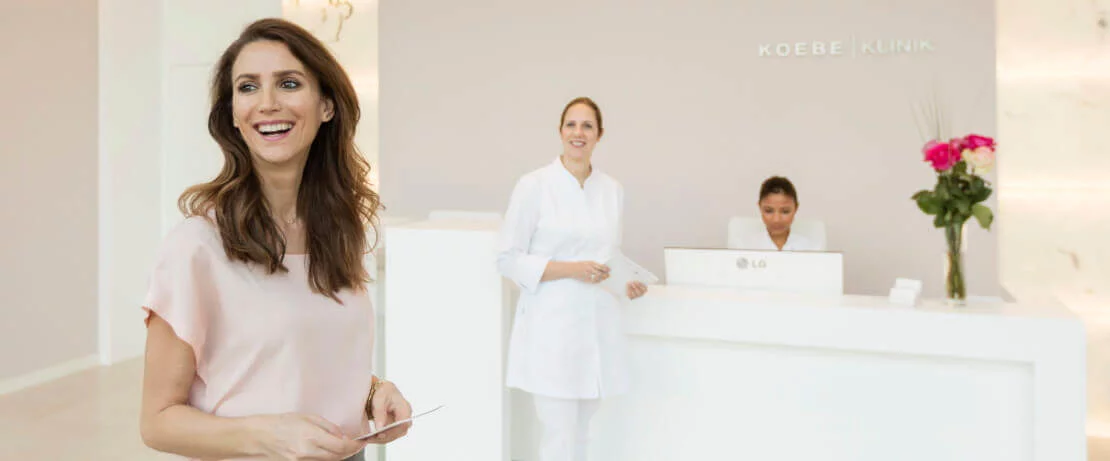 ---
Monday to Friday 9.00 am - 6.00 pm
---
We are available to you 24/7!