Careers
As one of the most highly regarded specialist clinics for both plastic and aesthetic surgery and oral and maxillofacial surgery, providing first-class medical treatment and personal care to our patients is our top priority. To meet these high standards, exceptionally well-trained personnel are crucial. Would you be interested in joining us and further strengthening our strong team? We're always looking for highly skilled individuals to enrich our clinic with their expertise and passion for modern medicine and aesthetics.
The KOEBE KLINIK offers high-quality, ultra-modern surroundings and a warm, professional working environment. We enjoy working together and being together as a team. This always enhances the care we provide to our patients – which is, ultimately, what we strive to achieve.
We are always happy to receive powerful, convincing applications. Please send applications to karriere@koebe-klinik.de.
Contact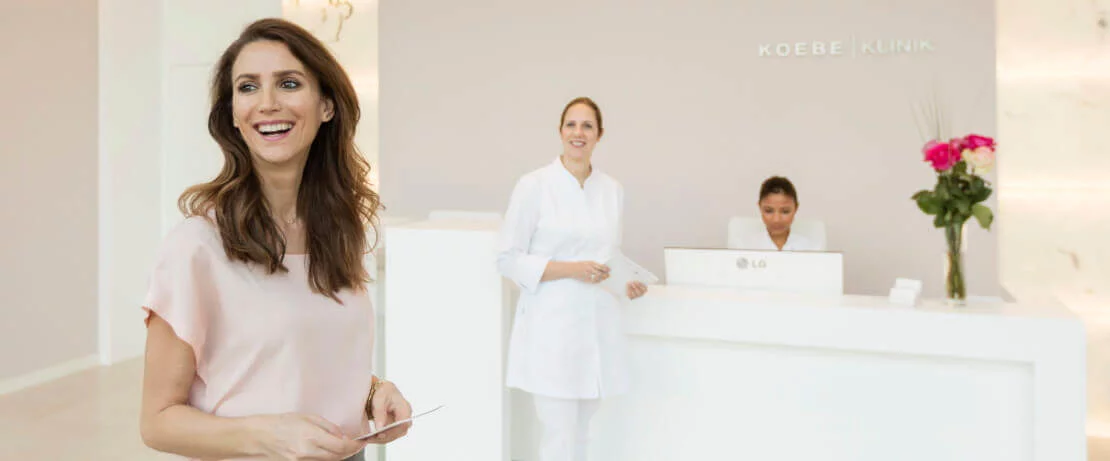 ---
Monday to Friday 9.00 am - 6.00 pm
---
We are available to you 24/7!