CHEMICAL PEEL TREATMENTS
AT THE KOEBE KLINIK
Over the years, our skin is exposed to numerous influences that leave their mark on our complexion. Sun damage, acne scarring and large pores can often have a deeply negative effect on our radiance. The first signs of ageing, such as wrinkles and age spots, also appear over time.
Chemical peel treatments can counter many skin problems without the need for surgery. The substances used penetrate the skin to different depths and, in effect, cause the uppermost layers of skin to peel away. The skin regenerates from the ground up and new, fully intact dermal layers emerge.
Chemical peels are particularly suitable for the treatment of blemishes, changes in pigmentation, UV damage and small scars. These treatment enhance the overall appearance of the skin, leaving it finer-pores and more even, and can also reduce the appearance of the first lines and wrinkles.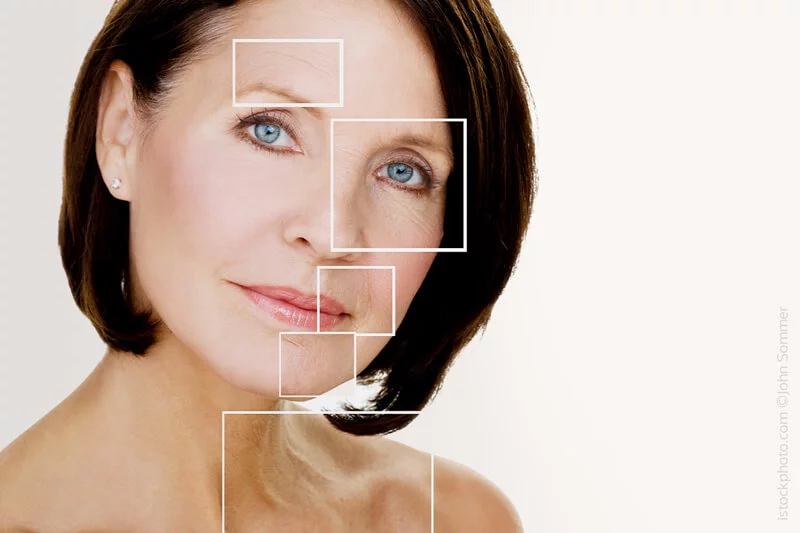 Here at the KOEBE KLINIK, we use different exfoliation procedures to treat different skin problems with a targeted approach. Exfoliation treatments are always personally administered by our senior physicians, Dr Hermann Koebe and Dr Dr Norman Koebe. Particularly chemical peel treatment with deep-reaching effects require a high level of experience and expertise. Our senior medical team therefore take personal responsibility for peel treatments.
If you are interested in a peel treatment, we would be happy to arrange a consultation for you at the KOEBE KLINIK. In a personal conversation, one of our senior physicians will inform you whether a medical peel treatment would be suitable for you and what results you can expect to achieve.
FAQS ABOUT CHEMICAL PEEL TREATMENTS
IN DÜSSELDORF
When might a chemical peel treatment be beneficial?
Chemical peelings remove layers of skin to different extents, thereby stimulating the skin's own regeneration function. To a certain extent, the skin renews itself. This presents an effective method to combat a range of skin problems including, for example, uneven skin, sun damage, age spots and blemished or large-pored skin.
In many cases, chemical peels can also improve the appearance of acne scars and other minor scars. Peel treatments are not usually suitable for reducing the appearance of large scars. We would be happy to recommend an alternative treatment in such cases.
What results can be achieved with chemical peel treatments?
Chemical peels work in different dermal layers. This allows us to adopt a targeted approach to treating different skin problems. The treatments can reduce the appearance of lines, wrinkles, small scars and blemishes. Age spots and pigmented spots can also be treated with chemical peels.
What do I need to consider before and after a chemical peel treatment?
Generally speaking, chemical peels do not require any demanding preparation. However, in the weeks leading up to the treatment, however, you should avoid visiting the solarium and direct, prolonged sun exposure. Depending on your skin type and the type of peel treatment, a special skincare regime may be required beforehand. You will be given detailed instructions about this during the preliminary consultation.
Peel treatments leave the skin somewhat irritated at first. The severity of the reaction depends on the type of peel treatment. You should make sure to protect your skin from the sun until all symptoms have fully receded. In some cases, specific skincare or wound care may be required.
When will I be able to socialise after treatment?
How long it will take for your appearance to become presentable again depends on the type of chemical peeling treatment. Superficial peel treatments, for example, only result in slight redness that recedes of its own accord after a few hours.
Medium-depth peel treatments actually remove the uppermost dermal layers – and you should expect to be out of action for several days.
Deep peel treatments place considerable stress on the skin and should only be performed by experienced professionals. They result in strong skin reactions that require specific aftercare. Patients will have to recover for around 2 to 3 weeks after a deep peel treatment before the results are presentable.
Which are the risks associated with chemical peeling?
Light peel treatments focused on the upper surface of the skin usually present a very little risk. The more concentrated the peel treatment is, the more experienced the practitioner needs to be. Improperly performing deep peel treatments can cause skin discoloration, infections and other complications.
At the KOEBE KLINIK, chemical peels are exclusively performed by our senior physicians, Dr Hermann Koebe and Dr Dr Norman Koebe. This means you can rest assured you will always be treated by an experienced specialist. Dr Hermann Koebe and Dr Dr Norman Koebe are always available to you, even after the treatment.
Practicing diligent aftercare can help to ensure the healing process is free from complications. Above all, it is important that you conscientiously follow the medical aftercare instructions and protect your skin from prolonged exposure to direct sunlight over the months that follow.
How often can I undergo chemical peel treatments?
To achieve the best possible results, we recommend repeated treatments for chemical peels focused on the upper surface of the skin. Your practitioner will discuss how many sessions will be required to achieve your desired results during the preliminary discussion.
BENEFITS OF
CHEMICAL PEELING TREATMENTS
AT THE KOEBE KLINIK
Senior physician treatment: At the KOEBE KLINIK, one of our chief physicians will always perform your treatment personally. Dr Hermann Koebe and Dr Dr Norman Koebe each have many years of experience in aesthetic facial treatment.
Individual consultation: Before every treatment, you will be given a personal consultation by the physician treating you. They will work together with you to create a treatment plan tailored to your individual wishes and problem areas. Our goal is always to provide you with the best possible treatment for your needs.
Central location: The KOEBE KLINIK is situated just a few minutes from Düsseldorf by car. We offer plenty of private parking places on the clinic grounds. We can also schedule an appointment outside our regular business hours upon request.
Contact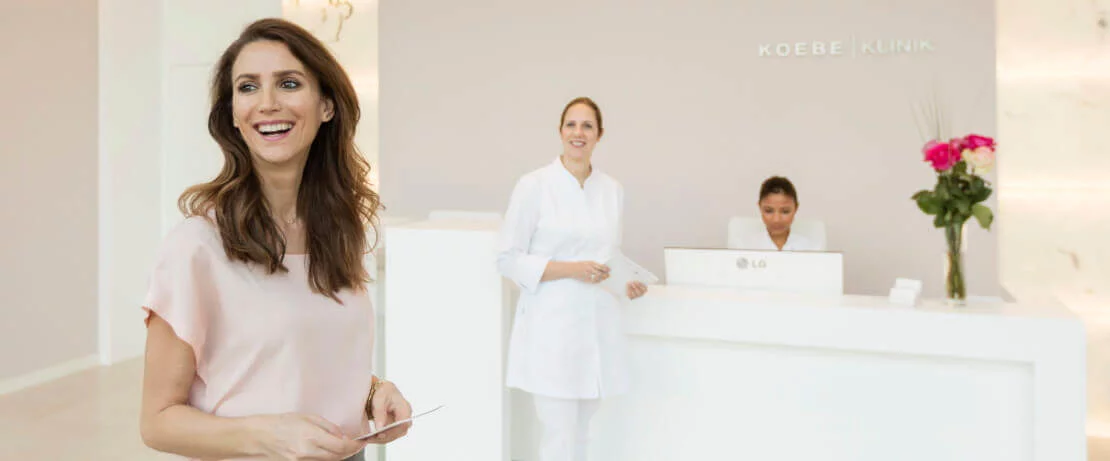 ---
Monday to Friday 9.00 am - 6.00 pm
---
We are available to you 24/7!