BREAST AUGMENTATION AT
THE KOEBE KLINIK
For many people, a shapely bust and attractive décolleté are the epitome of feminine radiance and alluring femininity. The shape and volume of a woman's breasts often play a decisive role in her level of self-confidence. If a woman has small or uneven breasts, it can often have a major effect on her day-to-day life – she might feel limited in her choice of clothing and unable to fully express her sexuality.
At our clinic for plastic and aesthetic surgery in Düsseldorf, we specialise in breast augmentation and offer you various methods to achieve this.
We believe it is important that our patients can develop a trusting relationship with their surgeon. This is why, throughout your breast augmentation treatment, you will be personally cared for and treated by Dr Hermann Koebe, a recognised specialist in the field. Dr Hermann Koebe is a highly regarded and experienced expert in the field of breast surgery with over 20 years of experience in plastic and aesthetic surgery.
In a breast augmentation procedure, we insert breast implants that add volume to your breasts. Nowadays, the implants we use are usually filled with silicone gel. Versions with saline solution are also available but are not used markedly less often. Another increasingly popular option is analogous fat transfers to add volume to the breast. We also offer this at our clinic in Düsseldorf and can combine it with implants.
The latest generation of silicone implants has undergone extensive testing and is leak-proof. They offer the very highest level quality and reliability in terms of their naturalness, shape and feel.
We exclusively use breast implants that meet the highest quality standards. They are very safe and come with a lifetime material guarantee. We source all products used at our clinic from well-known, trustworthy manufacturers.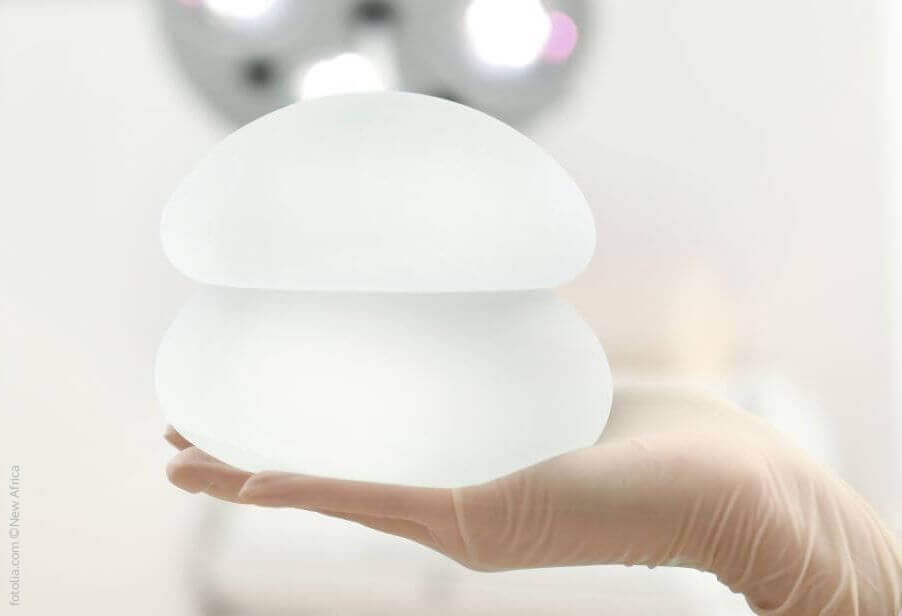 At our modern, specialist clinic, we use various surgical techniques. We can perform breast augmentations via the inframammary fold (the fold under the breast) or by making an incision around the edge of your areola or in the armpit. We will hold a personal consultation with you to decide which of these surgical procedures is best suited to achieving your desired results.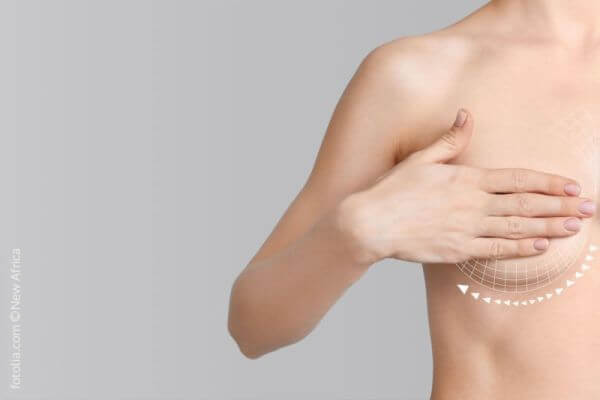 Axillary breast augmentation is a special technique that, here at the KOEBE KLINIK in Düsseldorf, we believe offers significant benefits for patients. Only a few experts in Germany have mastered this technique. Dr Hermann Koebe has many years of experience with the axillary treatment method – which is why many international patients come across the KOEBE KLINIK when selecting a specialist.
This procedure results in very minimal scarring, with the incision to insert the breast implant made in the patient's armpit. If it is your first operation of this type, we recommend this method without reservation. If you have already undergone previous operations, we would also be happy to advise you on the best option for you.
FAQS ABOUT BREAST AUGMENTATION
IN DÜSSELDORF
BENEFITS OF
BREAST AUGMENTATION
AT THE KOEBE KLINIK
Greatest specialist expertise: Dr Hermann Koebe will be the specialist treating you, offering his expertise from the initial consultation through to the final check-up. As a true specialist in breast augmentation, his holistic treatment methods allow him to achieve the best possible results for you.
High-quality medical devices: At the KOEBE KLINIK, we only use implants produced by well-known manufacturers that meet the highest safety requirements. We do not compromise when it comes to the safety and satisfaction of our clients.
Senior physician treatment: We offer personal advice with a great deal of finesse and empathy. Every step of breast augmentation treatment – from the initial consultation to the incisions in the procedure and the check-up appointments – is performed by Dr Hermann Koebe. Our ultimate goal is for you to be satisfied and content with the results.
Care: At the KOEBE KLINIK, our registered nurses provide highly personal care. Dr Hermann Koebe personally oversees medical staffing at the clinic as a matter of course.
Time management: During all our operations at the KOEBE KLINIK, the surgeon and the anaesthetists are not subject to any time pressure whatsoever.
Surgical procedures: At the KOEBE KLINIK, we perform unique, proven surgical procedures that we have honed to perfection.
Contact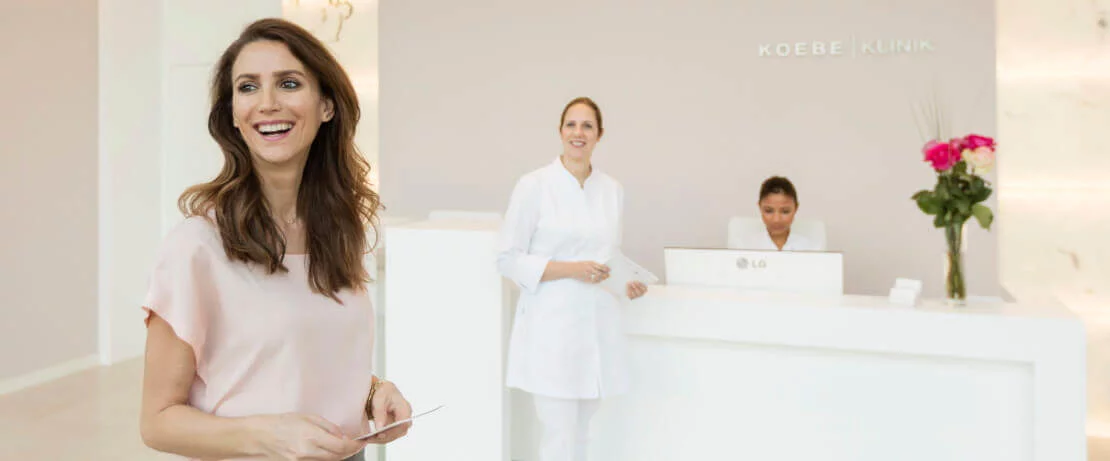 ---
Monday to Friday 9.00 am - 6.00 pm
---
We are available to you 24/7!