BREAST AUGMENTATION AT
THE KOEBE KLINIK
For many people, a shapely bust and attractive décolleté are the epitome of feminine radiance and alluring femininity. The shape and volume of a woman's breasts often play a decisive role in her level of self-confidence. If a woman has small or uneven breasts, it can often have a major effect on her day-to-day life – she might feel limited in her choice of clothing and unable to fully express her sexuality.
At our clinic for plastic and aesthetic surgery in Düsseldorf, we specialise in breast augmentation and offer you various methods to achieve this.
We believe it is important that our patients can develop a trusting relationship with their surgeon. This is why, throughout your breast augmentation treatment, you will be personally cared for and treated by Dr Hermann Koebe, a recognised specialist in the field. Dr Hermann Koebe is a highly regarded and experienced expert in the field of breast surgery with over 20 years of experience in plastic and aesthetic surgery.
In a breast augmentation procedure, we insert breast implants that add volume to your breasts. Nowadays, the implants we use are usually filled with silicone gel. Versions with saline solution are also available but are not used markedly less often. Another increasingly popular option is analogous fat transfers to add volume to the breast. We also offer this at our clinic in Düsseldorf and can combine it with implants.
The latest generation of silicone implants has undergone extensive testing and is leak-proof. They offer the very highest level quality and reliability in terms of their naturalness, shape and feel.
We exclusively use breast implants that meet the highest quality standards. They are very safe and come with a lifetime material guarantee. We source all products used at our clinic from well-known, trustworthy manufacturers.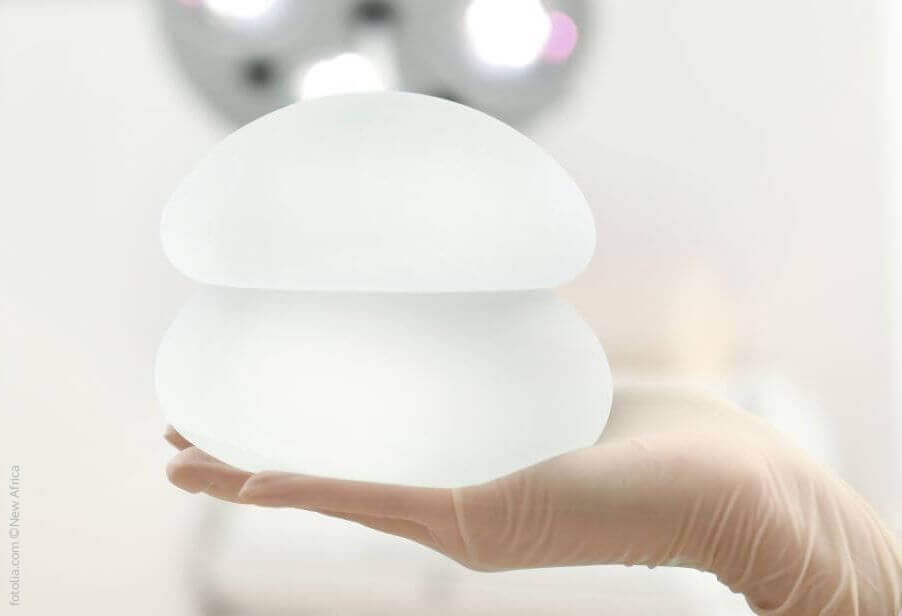 At our modern, specialist clinic, we use various surgical techniques. We can perform breast augmentations via the inframammary fold (the fold under the breast) or by making an incision around the edge of your areola or in the armpit. We will hold a personal consultation with you to decide which of these surgical procedures is best suited to achieving your desired results.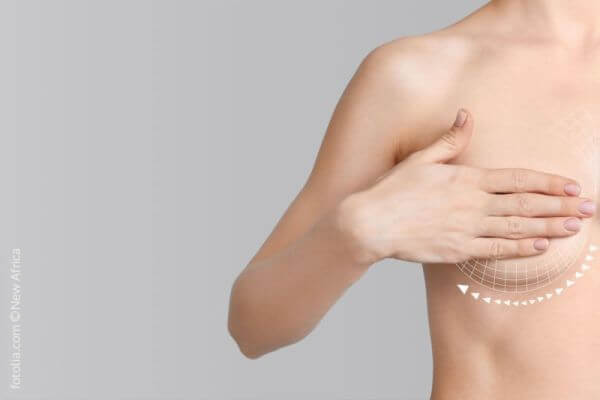 Axillary breast augmentation is a special technique that, here at the KOEBE KLINIK in Düsseldorf, we believe offers significant benefits for patients. Only a few experts in Germany have mastered this technique. Dr Hermann Koebe has many years of experience with the axillary treatment method – which is why many international patients come across the KOEBE KLINIK when selecting a specialist.
This procedure results in very minimal scarring, with the incision to insert the breast implant made in the patient's armpit. If it is your first operation of this type, we recommend this method without reservation. If you have already undergone previous operations, we would also be happy to advise you on the best option for you.
FAQS ABOUT BREAST AUGMENTATION
IN DÜSSELDORF
Who could benefit from a breast augmentation?
To determine whether breast augmentation is an option for you, we will hold a personal consultation at our clinic in Düsseldorf. Important factors that Dr Hermann Koebe will consider include your overall health, the anatomy of your breast and any prior procedures.
During a thorough preliminary examination, Dr Hermann Koebe will also check the shape and condition of your breast and the quality of your skin. He will offer the patient advice on the size of their breast in front of a mirror. In addition, he will discuss your wishes while maintaining an overview of what can realistically be achieved. He will explore any pre-existing conditions and the extent to which breast augmentation can impact on pregnancy and breastfeeding.
Which breast augmentation methods are available?
At our clinic in Düsseldorf, we offer various different breast augmentation methods. The method most suited to you will depend on whether you have undergone any procedures in the past, your overall health and the shape of your breast, among other aspects.
In a breast augmentation operation, incisions can be made in the inframammary fold, around the edge of the areola or, in the delicate axillary method, in the patient's armpit.
If this is your first breast augmentation procedure, we would recommend the axillary method without reservation. This technique allows the implants to be inserted through a tiny incision in the armpit area. The benefit of this method that the surgeon has a high degree of control over how the implants are inserted and positioned. It is a very delicate surgical process that hardly affects the sensitive tissue in the breast; meanwhile, the scars develop in an inconspicuous location, concealed by the folds of the armpit. It also allows wounds to heal without any tension or tightness, irrespective of the implants' size. Following the breast augmentation procedure, any scarring is particularly minor or even invisible.
Nowadays, implants inserted to augment the breast no longer have to be replaced. It may sometimes be desirable to do so following a pregnancy or for other reasons and this can be achieved without any issues via the armpit.
What do I need to consider before and after a breast augmentation?
During a detailed consultation at our clinic in Düsseldorf, we will explain exactly what aspects you need to bear in mind in your specific case. It is important that you provide details of your medical history and any medication you take on a regular basis.
If you have been prescribed anticoagulant or blood-thinning medication for health reasons, our specialist will explain to you in detail the alternatives open to you.
In general, you should not take any anticoagulant medication for at least two weeks before the procedure. This also includes over-the-counter medication including aspirin, ASA and many painkillers and flu medicines.
Dr Hermann Koebe will also be happy to explain to you exactly what you need to pay attention to after the procedure. As a general rule, you should refrain from visiting the sauna, taking sitz baths, exposure to direct sunlight and visiting infrared cabins during the healing phase as these can impair wound healing and can lead to scar formation. You will be able to shower again two days after the procedure.
More precise instructions on wound care, cooling and a support bra/breast belt will depend on the operating method selected as well as the type and size of the implants. Your specialist will explain this to you and provide you with detailed advice.
What does a breast augmentation procedure involve?
The steps in a breast augmentation procedure depend to a large extent on the selected surgical method. Implants to augment the breast can be inserted via an incision around the edge of your areola, under the breast (the classic method) or, in the axillary technique, via an incision in the armpit.
We will discuss which surgical technique is most suitable for you during a detailed consultation at our clinic. If this is your first operation, we usually recommend the axillary method. In this technique, we insert the implants by making an incision in the armpit. This minimally invasive method is more tissue-conserving and results in less scarring than other surgical methods. It also means that the implants can be placed under the breast muscle in a particularly gentle, controlled procedure.
If you would like the implants to be placed above the muscle, we position them in a layer of tissue that can only be reached using the axillary technique. This also allows us to be even gentler to the breast tissue and achieve even longer-lasting results.
The axillary breast augmentation technique enables us to exclude the risk that the implants will slip. Of course, we will also explain the other methods to you during a consultation and can adopt a different method if you wish.
When will I be able to socialise and exercise after a breast augmentation?
When exactly you will be able to socialise and exercise essentially depends on the surgical method used and how the wounds heal in your case.
As a rule of thumb, you will be able to socialise again after around five days. In terms of exercise, you should wait about four weeks after the breast augmentation and have a check-up with Dr Hermann Koebe before you start again. You should generally avoid placing pressure on the breasts after the procedure.
Will the breast implants need to be replaced after a certain amount of time?
As a general rule, modern implants mean it is no longer necessary to replace implants after a breast augmentation. It might sometimes be desirable to do so for various reasons, such as after a pregnancy. Implants can also be replaced by making an axillary incision without any issues.
Does a breast augmentation leave any visible scars?
Breast augmentation is a surgical procedure and scarring cannot be avoided completely.
As a renowned specialist, Dr Hermann Koebe always operates with the aim of causing minimal scarring. He skilfully makes the incisions in location that ensure any scars will be inconspicuous.
Especially when the axillary technique is used for breast augmentation, the scars are often completely invisible when healed. Making the incisions in the armpit ensures they are hidden from other people. Dr Hermann Koebe personally performs all suturing with the utmost precision. Our senior physician considers suturing to be a crucial aspect of the procedure.
What are the risks involved in breast augmentation?
All surgical procedures carry the risk of complications; breast augmentation is no exception. As a specialist in plastic and aesthetic surgery of many years' standing, Dr Hermann Koebe understands exactly how to minimise the inherent risks.
His almost 20 years of surgical experience and uncompromising use of premium-quality implants mean that breast augmentation at the KOEBE KLINIK in Düsseldorf is a low-risk procedure.
We believe it is essential to consider the overall aesthetics of a person's body. As a highly qualified specialist with a trained eye for aesthetics and many years of experience, Dr Hermann Koebe will advise you in detail and honestly on breast augmentation. He can explain exactly what results we could realistically achieve in your case to achieve a harmonious overall silhouette.
Is financing available for breast augmentation procedures?
We would be happy to prepare an individual financing plan for you to allow you to undergo breast augmentation at our clinic. We exclusively offer proven financing models that offer our patients both transparency and flexibility. This means you can fulfil your wish of breast augmentation without financial issues.
BENEFITS OF
BREAST AUGMENTATION
AT THE KOEBE KLINIK
Greatest specialist expertise: Dr Hermann Koebe will be the specialist treating you, offering his expertise from the initial consultation through to the final check-up. As a true specialist in breast augmentation, his holistic treatment methods allow him to achieve the best possible results for you.
High-quality medical devices: At the KOEBE KLINIK, we only use implants produced by well-known manufacturers that meet the highest safety requirements. We do not compromise when it comes to the safety and satisfaction of our clients.
Senior physician treatment: We offer personal advice with a great deal of finesse and empathy. Every step of breast augmentation treatment – from the initial consultation to the incisions in the procedure and the check-up appointments – is performed by Dr Hermann Koebe. Our ultimate goal is for you to be satisfied and content with the results.
Care: At the KOEBE KLINIK, our registered nurses provide highly personal care. Dr Hermann Koebe personally oversees medical staffing at the clinic as a matter of course.
Time management: During all our operations at the KOEBE KLINIK, the surgeon and the anaesthetists are not subject to any time pressure whatsoever.
Surgical procedures: At the KOEBE KLINIK, we perform unique, proven surgical procedures that we have honed to perfection.
Contact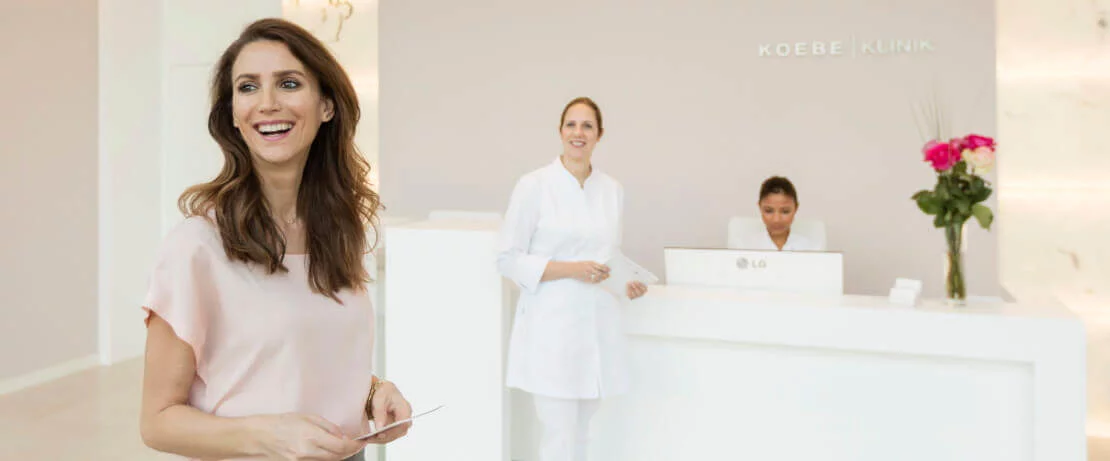 ---
Monday to Friday 9.00 am - 6.00 pm
---
We are available to you 24/7!