Plastic and aesthetic surgery
in Meerbusch near Düsseldorf
Welcome to the world of beauty and aesthetics!
Welcome to the KOEBE KLINIK. As a specialist clinic for treatments and operations in the field of plastic, oral and maxillofacial surgery, we are one of the largest clinics of our kind in Germany.
With a concerted focus on aesthetics, expertise and responsibility, we work at the pinnacle of specialist medicine – as we have for more than 20 years. The KOEBE KLINIK is led by two brothers, who serve as senior physicians and proprietors: Dr Hermann Koebe, a specialist in plastic and aesthetic surgery, and Dr Dr Norman Koebe, a specialist in oral and maxillofacial surgery as well as plastic and aesthetic operations.
Drawing on their many years of professional practice, the two specialists perform both minor cosmetic corrections and complex aesthetic operations at KOEBE KLINIK with care, finesse and a holistic, realistic view of what can be achieved.
The KOEBE KLINIK is situated in the town of Meerbusch, just a few minutes travel from Düsseldorf city centre.
Our two physicians, Dr Dr Norman Koebe and Dr Hermann Koebe, complement each other with their specialist expertise. This allows us to cover almost the entire spectrum of plastic and aesthetic surgery as well as the most effective treatments in cosmetic medicine. The specialists attribute their nationwide reputation to the natural-looking results of their treatments – something that can only be achieved with the utmost professional expertise, many years of experience and a responsible approach to cosmetic surgery.
From the first consultation through to aftercare, we perform all treatments in our own clinic. This allows us to guarantee the very highest standards and a pleasant atmosphere throughout the course of your treatment.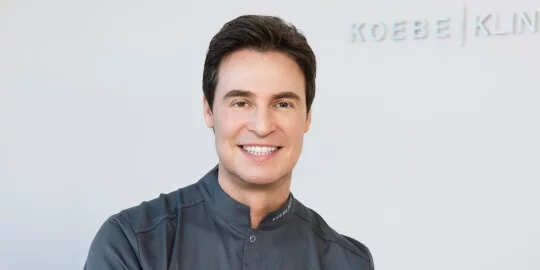 Dr Hermann Koebe is a specialist in plastic and aesthetic surgery. After finishing his medical studies in Düsseldorf, he has worked almost exclusively in the field of plastic surgery for more than twenty years.




During his long career in aesthetic surgery, he has worked in many internationally renowned specialist clinics, both in Germany and abroad. His particular area of focus is breast augmentation, especially using the axillary technique. Thread lifting, another of Dr Hermann Koebe's specialisms, allows him to achieve highly precise, natural results with a delicate and minimally invasive procedure. A recognised thread lifting expert , he has developed this versatile technique and regularly shares his expertise with other colleagues. In 1996, Koebe became one of the first practitioners in Düsseldorf to offer filler injections – firstly with collagen and later with hyaluronic acid and Botox. A pioneer of new developments, he is renowned for his subtle, delicate techniques and the natural, lasting results of his treatments. Not only does Dr Koebe use fillers for anti-aging purposes, he also uses them as a preventive and aesthetic treatment. His reputation both in Germany and abroad and his many satisfied patients speak for the high quality of his work.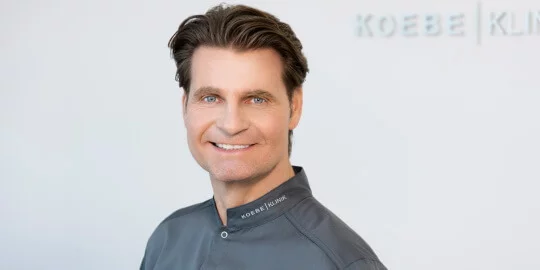 Dr Dr Norman Koebe is one of very few specialists holding dual certification in oral and maxillofacial surgery as well as plastic and aesthetic operations. This affords him exceptional, wide-ranging specialist expertise. Thanks to his conceptual and holistic approach, his treatments always produce exceptionally natural-looking results.


His particular area of focus comprises aesthetic rhinoplasty, facelifts and forehead lifts as well as eyelid and brow lifts. He is also a recognised expert in thread lifting, a delicate technique that allows him to achieve very precise, natural results. Dr Dr Norman Koebe also draws on his wealth of experience to administer filler treatments with hyaluronic acid and Botox as well as complex profile corrections.
After completing his medical studies in Düsseldorf, he was a physician and deputy senior physician at one of Germany's most renowned clinics for plastic and aesthetic facial surgery as well as oral and maxillofacial surgery. He frequently offers training to share his expertise with fellow specialists and regularly attends national and international congresses.
Benefitting from an innate sense of aesthetics and a strong ability to empathise, he has been a leading performer of sophisticated facial treatments for almost 20 years
At the KOEBE KLINIK, we offer facelift treatments as an effective means of countering signs of ageing, redefining facial contours and returning a youthful radiance to your appearance. A facelift can achieve long-lasting results and is a particularly suitable treatment method when fillers are no longer able to achieve the desired results or for patients who do not want to undergo repeated injections. As a facial surgery specialist with many years' experience, Dr Dr Norman Koebe performs all modern facelift methods – from the endoscopic brow lift to the SMAS facelift and the super-extended facelift. What makes his facelifts special is the way he takes your unique facial features and expressions into account. He is renowned for achieving particularly natural and harmonious results that do not alter your identity as an individual.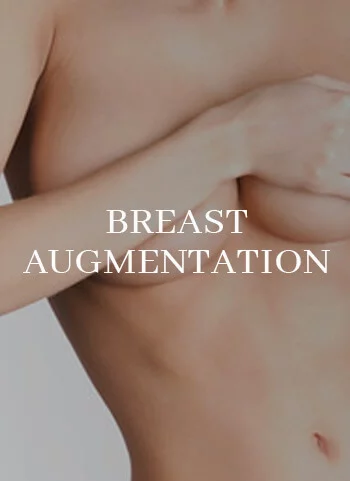 Breast augmentation is one of the most common procedures in plastic and aesthetic surgery. Dr Hermann Koebe is a recognised expert in the field of breast surgery and a specialist in the breast augmentations using the demanding yet highly beneficial axillary method. In this case, implants are inserted via an incision in the axilla (armpit), avoiding incisions in the breast tissue and ensuring scars remain inconspicuous in the armpit. Of course, we also offer other breast augmentation techniques, which Dr Hermann Koebe performs with the same skill and expertise.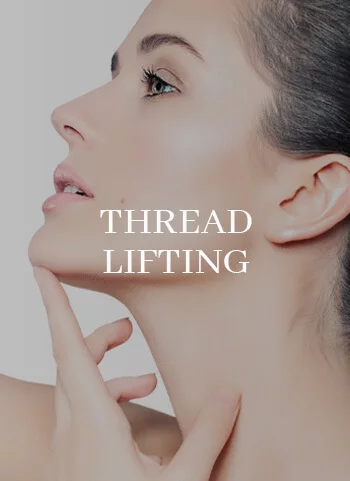 When signs of ageing start to appear on a person's face, thread lifting is THE innovative, minimally invasive treatment method. As recognised experts, Dr Dr Norman Koebe and Dr Hermann Koebe have worked to develop this method. Their experience and expertise in thread lifting has allowed them to achieve lasting, natural tautening of facial skin for 10 years. This particularly gentle method is performed on an outpatient basis in our clinic and leaves no scarring. The method fills what had been a gap in therapeutic offerings – and, what's more, additional threads can be administered at any time.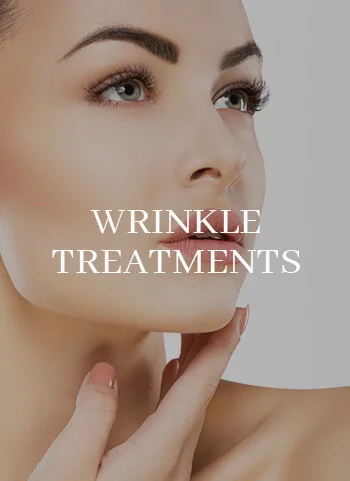 In the course of the natural aging process, wrinkles appear, especially on the face. This is a consequence of muscle movements caused by facial expressions and loss of elasticity of the skin. However, wrinkles can be effectively corrected by using hyaluronic acid or Botox®. As specialists in the field of wrinkle injections, Dr. Dr. med. Norman Koebe and Dr. medical Hermann Koebe treat each face individually according to a tailor-made therapy plan. When treating your wrinkles, the two specialists attach great importance to preserving your natural beauty.
Whether as an outpatient or an inpatient, the KOEBE KLINIK provides the exact opposite of a traditional hospital atmosphere. A tasteful interior, high-quality fittings and wonderful gardens make our modernised premises into a special place where the focus is on aspects such as quality, friendliness, tranquillity, discretion and excellent service. At the KOEBE KLINIK, everything takes place under one roof – initial consultations, treatments, surgeries, inpatient stays and all check-ups appointments. This allows the healing process after your treatment to proceed in-house in absolute peace and discretion. Our rooms offer true hotel-standard accommodation for inpatient stays. Whether you opt for a spacious twin or single room or for our suite, our top priority in furnishing our patient rooms is providing an elegant interior, observing strict hygienic standards, ensuring maximum comfort and offering modern bathrooms.
We are committed to the highest standards of quality and providing an outstanding medical service for all treatments.
Our specialist clinic is licensed in accordance with Section 30 of the German Trade Regulation Act (Gewerbeordnung) and therefore meets the highest requirements for equipment (including a Class 1 operating theatre with state-of-the-art air conditioning and ventilation system), hygiene and personal qualifications. We far exceed standard offerings and maintain the highest possible standards for both inpatient and outpatient care. The parking facilities in our inner courtyard provide discreet access to the clinic. The confidentiality we apply to patient data is as integral to our service as the 24-hour availability of our doctors, whether following an outpatient treatment or during an inpatient stay after surgery. We also offer the option of an accompanied arrival and departure and exercise impeccable time management, allowing us to keep waiting times to a minimum.