FACELIFTS
AT THE KOEBE KLINIK
Fresh, taut skin clear of wrinkles and a lucid, alert gaze are the epitome of a youthful appearance. Despite preventive skin care, it is not possible to halt the ageing process entirely. As we grow older, and depending on environmental influences and any predispositions, the skin on our cheeks and in the neck region can begin to droop and our eyebrows may begin to fall.
These changes in the face and neck regions can have a significant impact on the presence a person radiates. An expression of fatigue or exhaustion can often develop as the face no longer reflects the individual's friendly or even happy disposition.
This is a natural process – but that doesn't mean you simply have to accept it. At the KOEBE KLINIK, we offer an effective method to counteract these signs of ageing: a facelift. This procedure restores a lasting freshness and youthful vitality to your face. We place particular emphasis on providing a holistic treatment. It should preserve your natural facial expressions to achieve balanced, harmonious results.
In light of this, all treatment steps are performed exclusively by our senior physician and proprietor, Dr Dr Norman Koebe. He is one of the few doctors in Germany to hold dual certification as a specialist in plastic and aesthetic operations as well as oral and maxillofacial surgery. As a result, he has exceptional expertise in the field of facial surgery. Using his holistic treatment concept, he achieves particularly aesthetic and harmonious results – always taking the patient's existing facial features into account.
There are different approaches to facelift operations. In our clinic, we primarily specialise in the SMAS facelift, which places a particular emphasis the firming up the underlying tissue known as the superficial musculoaponeurotic system. Dr Dr Norman Koebe's professional repertoire also includes expertise in the deep-plane and super-extended facelift techniques.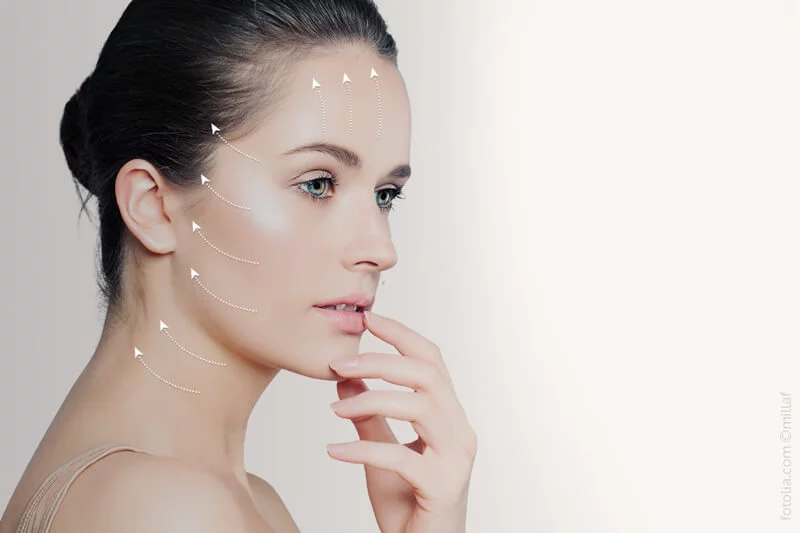 A deep-plane facelift can produce natural-looking results, especially for younger patients. This special technique is considered to be particularly gentle and involves minimal scarring, leaving hardly any traces. Often, the results appear so natural that few would suspect the person had undergone a surgical procedure. It leaves the face looking fresher and younger, without losing natural facial expressions.
In our clinic, we opt for the super-extended facelift method to treat advanced skin ageing. It enables us to achieve a harmonious result that would not be possible with smaller-scale treatments. Dr Dr Norman Koebe lifts the skin across the patient's entire face, including their neck, to tauten the skin and ensure a smooth, attractive outcome.
Dr Dr Norman Koebe will work with you to examine which surgical method is best suited to your needs. At the KOEBE KLINIK, we also provide advice on which complementary treatments would be recommended in your individual case to achieve the most harmonious results and ensure long-term satisfaction.
Another type of facelift is the mini-lift. In this procedure, we tauten the upper and middle areas of the face and also perform endoscopic brow lift and temple-eyebrow lift. We also offer the option of including neck lifting in a facelift procedure.
At our clinic, facelift treatments are handled by Dr Dr Norman Koebe – from the first consultation through to the final check-up. Our senior physician personally performs every treatment step.
FAQS ABOUT FACELIFTS IN DÜSSELDORF
BENEFITS OF A FACELIFT
AT THE KOEBE KLINIK
Greatest professional expertise: With over 17 years' experience in plastic and aesthetic operations as well as oral and maxillofacial surgery, Dr Dr Norman Koebe is one of the few specialists in Germany capable of performing comprehensive facial surgeries. In his work, he never considers function or aesthetics in isolation from the whole.
Treatment under one roof: From your initial consultation through to your check-ups, your appointments will always be held in our clinic with its high-quality equipment and in-house operating theatres specifically designed for aesthetic surgery. This means we can guarantee a relaxed atmosphere in which patients can feel at ease.
Hands-on senior physician: You will receive individual advice from us with a great deal of sensitivity and understanding. From your consultation to marking the incision guides and through to check-up appointments, Dr Dr Norman Koebe personally performs every step in facelift treatment. Our ultimate goal is to ensure you are satisfied and happy with the results.
Contact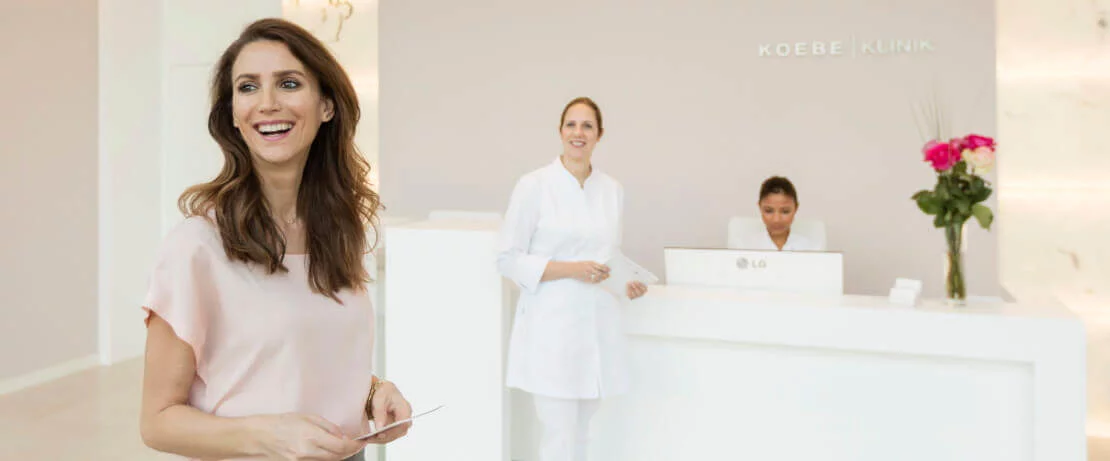 ---
Monday to Friday 9.00 am - 6.00 pm
---
We are available to you 24/7!