MESOTHERAPY
AT THE KOEBE KLINIK
Our skin is exposed to numerous influences over the course of our lives. Lifestyle, environmental influences, pollutants and UV radiation all have an impact on the health of our skin. The natural aging process is another factor in this. Our skin increasingly loses its tautness and elasticity as the years go by and, ultimately, the first lines and wrinkles appear.
Here at the KOEBE KLINIK, we offer mesotherapy – a gentle yet highly effective skin rejuvenation method. The targeted treatment nourishes the skin with valuable nutrients at a depth that normal creams cannot reach.
We introduce the active agents with small micro-injections. Special, ultra-fine needles ensure that the treatment is virtually painless. We create an individual cocktail of nutrients for each patient to enable us to offer the best possible treatments for differing needs and skin problems.
Unlike cosmetic methods that claim to help active agents to infiltrate the skin, mesotherapy penetrates down to deeper dermal layers. At the KOEBE KLINIK, we exclusively offer manual treatments. Unlike mechanical treatment methods, this makes it possible to inject the agents in a much more targeted manner, ensuring that exactly the right amount is delivered the each specific area of skin. The results are immediately visible: this gentle treatment provides a genuine boost and the skin radiates a more youthful and markedly refreshed appearance.
Mesotherapy can be the perfect complementary treatment, especially when combined with conceptual facial rejuvenation and preventive therapies. We can use hyaluronic acid and Botox® to treat deep wrinkles – but, in the cheek area, we do not use classic fillers. In this area, the desired results can be achieved with mesotherapy.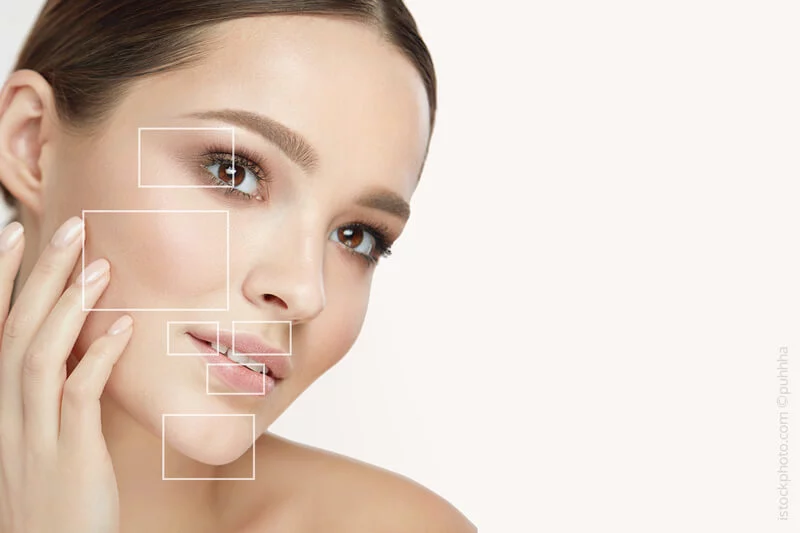 Wrinkle treatments with fillers work at a very deep level. Mesotherapy can therefore serve as a follow-up treatment to refine the results in the epidermis. When included as part of an overall concept, mesotherapy can provides a final, rejuvenating finish. Comprehensive skin therapy requires a combination of different treatments.
At the KOEBE KLINIK, our two senior physicians personally perform all mesotherapy treatments. Dr Hermann Koebe and Dr Dr Norman Koebe each have many years of experience in aesthetic facial treatments. They work with great finesse and always strive to address the needs of each individual patient to achieve harmonious results.
Mesotherapy allows us to treat very different skin problems. It can restore youthful freshness to jaded, slack skin as we focus on countering the first lines and wrinkles. It stimulates the skin's in-built regenerative function so that the skin is completely renewed.
Here at the KOEBE KLINIK, we treat large facial areas, such as the cheek area and the sensitive region around the eyes. Mesotherapy can also deliver visible improvements in the complexion of the décolleté.
Are you interested in mesotherapy? Are you looking for a gentle skin rejuvenation therapy? If so, make an appointment with us at the KOEBE KLINIK. Our specialists would be happy to provide a personal consultation with no obligation to proceed if you would initially like to explore the treatment options open to you.
FAQS ABOUT MESOTHERAPY
IN DÜSSELDORF
Who could benefit from mesotherapy?
Mesotherapy is suitable for all patients hoping to gently rejuvenate their complexion. High-quality regenerative substances counteract the first signs of aging, such as lines and wrinkles, and leave the skin visibly rejuvenated.
We create an individual combination of active substances for each patient. This allows us to address various specific skin problems through mesotherapy. We supply the skin with just the active ingredients it needs, depending on the patient's age and the condition of their skin.
Mesotherapy is also an ideal option for people looking to refresh their appearance for specific occasions. Soon after the treatment, the skin will appear visibly rejuvenated and refreshed. As the treatment does not penetrate as deeply as anti-wrinkle filler injections, there is no risk of temporary bruising.
What active substances are used in mesotherapy?
At the KOEBE KLINIK, we use selected active substances in mesotherapy and combine them individually for each patient. The base of our mixtures is hyaluronic acid, which naturally occurs in connective tissue and acts as a water reservoir. By administering a targeted dosage, we restore the concentration ratios required to achieve plump, youthful skin.
We also use vitamins, antioxidants and other regenerative active substances. We inject these into the upper layers of skin, where they can deliver their effects in a very targeted manner.
What results can be achieved through mesotherapy?
In mesotherapy, we supply the skin with valuable nutrients. These stimulate the skin's own regenerative function, promote blood circulation and promote fluid absorption by the skin.
After just a few sessions, skin is left refreshed, both visibly and to the touch. The complexion is more refined and skin appears healthier and more radiant overall.
What exactly does mesotherapy involve?
Mesotherapy is a short outpatient treatment lasting about 15 to 30 minutes. Before the first session, the specialist treating you will discuss what results you can expect from the treatment and how many sessions will be needed to achieve optimal results.
The treatment itself begins with a thorough cleansing of the skin. Your practitioner will then inject the individually combined active substances in the areas to be treated. They will use very fine needles so that the injections are almost painless for you. To make the treatment as comfortable as possible for you, a numbing salve can also be applied.
The injected nutrients will then begin to work directly in your problem areas. Following mesotherapy, we will provide your skin with calming care products suited to your skin type. You will be able to leave the KOEBE KLINIK immediately and go about your daily routine as usual.
How long do the mesotherapy results last?
How long the results will last depends on the condition of your skin and the type and dosage of the active substances used. To achieve the best possible results, we recommend arranging regular refresher treatments. Your specialist will discuss with you personally how often you should arrange mesotherapy treatments in your specific case.
What are the risks associated with mesotherapy?
Mesotherapy is a low-risk form of therapy that is usually well tolerated. You may experience slight redness and swelling for a brief time after the treatment, but this should disappear completely within a few hours.
Depending on your individual pain tolerance, you may experience slight pain from the injections. We would be happy to apply a numbing salve if this occurs.
We will discuss the potential risks and side effects with you in person prior to the treatment.
BENEFITS OF
MESOTHERAPY
AT THE KOEBE KLINIK
Senior physician treatment: At the KOEBE KLINIK, mesotherapy is personally performed by one of our senior physicians, Dr Hermann Koebe and Dr Dr Norman Koebe. Their profound expertise and many years of experience mean they are able to respond to the specific needs of each patient.
Individual consultation: Dr Hermann Koebe and Dr Dr Norman Koebe attach great importance to providing personal advice for each patient. They work together with the patient to draw up a treatment plan tailored to their specific needs, down to the last detail. Our aim is to offer you the best treatment for your needs.
Central location: We are situated in Meerbusch, just a few minutes from the centre of Düsseldorf. The KOEBE KLINIK offers private parking spaces and a sheltered entrance to ensure complete discretion.
Contact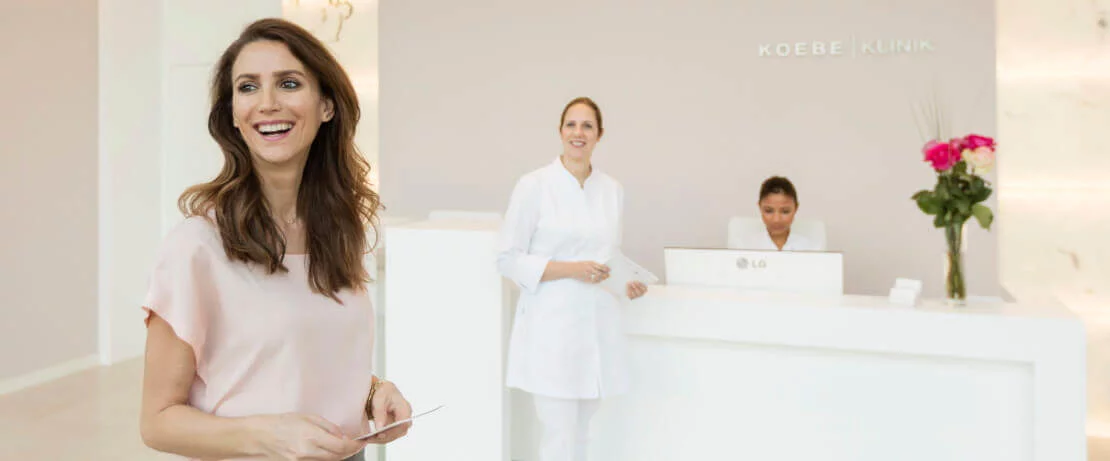 ---
Monday to Friday 9.00 am - 6.00 pm
---
We are available to you 24/7!