ABDOMINOPLASTY AT THE
KOEBE KLINIK
Dreams of about an attractive, toned abdomen and a slim waist are by no means the preserve of women alone. For many men, a defined midsection is also part of their ideal body. Unfortunately, our abdominal region undergoes changes over the course of our lives, whether due to weight fluctuations or changes in our hormonal balance. Many people are unable to get rid of sagging areas of skin and stubborn fat deposits, despite their best efforts.
If exercise and a healthy diet alone fail to product results, abdominoplasty – also known as an abdominal lift or a tummy tuck – can help you achieve a defined midsection once again. Abdominoplasty is a surgical procedure to remove excess skin and, in some cases, fatty tissue. The surgeon delicately firms, shapes and streamlines the patient's torso, restoring a harmonious silhouette. In some instances, smaller corrections can be performed in a so-called "mini-abdominoplasty" – a less extensive lifting procedure without relocation of the navel.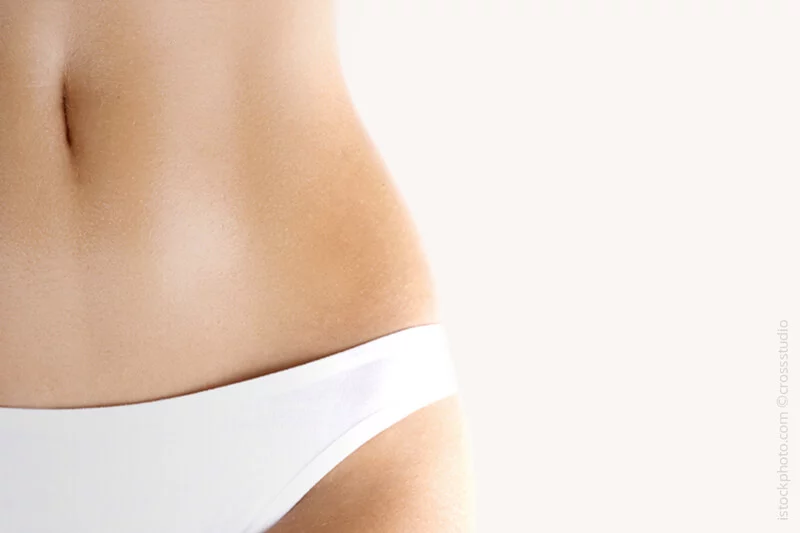 At the KOEBE KLINIK, all abdominal lift procedures are performed by our senior physician Dr Hermann Koebe. Dr Koebe has many years of experience and profound specialist knowledge in the field of abdominoplasty. This allows him to address the needs and specific problems of each patient with a clear focus.
No matter whether you've achieved significant weight loss or would like to erase the traces of pregnancy, Dr Koebe is your specialist partner for the surgical abdominal lifts. Arrange a no-obligation consultation now – our senior physician, Dr Hermann Koebe, would be happy to offer you personal advice.
FAQS ABOUT ABDOMINOPLASTY
IN DÜSSELDORF
BENEFITS OF ABDOMINOPLASTY AT
THE KOEBE KLINIK
Senior physician treatment: Our senior physician, Dr Hermann Koebe, performs all abdominoplasty procedures at the KOEBE KLINIK. Dr Koebe will also be personally available to you at all times during the operation planning and recovery phases. Dr Koebe sutures wounds personally; he does not delegate this task to his surgical staff. Delicate suturing is essential in aesthetic operations.
Greatest specialist expertise: Dr Hermann Koebe possesses profound specialist knowledge and many years of experience in the field of the abdominoplasty. He places the utmost importance on taking a holistic treatment; as well as aesthetic considerations, this also takes functional aspects into account.
Peace and discretion: At the KOEBE KLINIK, we perform our treatments in an atmosphere of discretion and trust. Following the abdominoplasty procedure, you will recover in a comfortable single or twin room. We will be happy to cater to your personal wishes.
Contact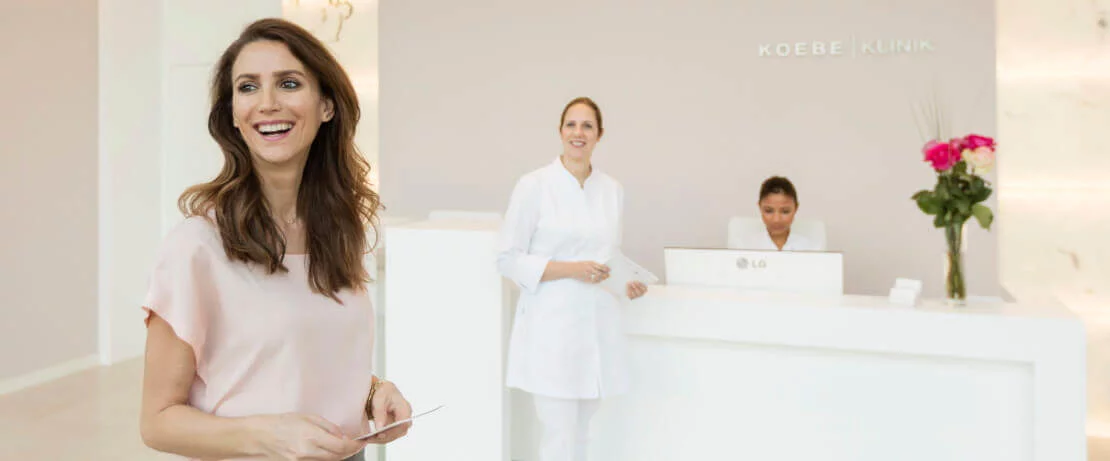 ---
Monday to Friday 9.00 am - 6.00 pm
---
We are available to you 24/7!