BREAST REDUCTION AT
THE KOEBE KLINIK
Symmetry, harmony and perfect proportions are crucial aspects of our sense of aesthetics – so, to create a balanced, attractive physique, it is important that the shape and size of a woman's breasts fit her overall proportions and build. For petite women in particular, large breasts can soon affect how a woman feels in her body and place limitation on every day activity, such as keeping up with fashion or buying a bra. These woman can find it distressing that exercise and dieting can only reduce breast size to a limited extent – and having a large bust can become a major burden. They can often feel uncomfortable in their own bodies; they might feel that society reduces them to nothing other than their cup size but can do little to change their situation
Oversized breasts can also cause serious physical problems. In some people, they can lead to tension and poor posture, which can, in turn, have a decisive effect on wellbeing. A large bust can also be a handicap in sporting activities, restricting the woman's range of movement and also placing stress on her back.
If you feel troubled by the size of your breasts, a breast reduction at the KOEBE KLINIK in Meerbusch near Düsseldorf could be a permanent solution. Here at our specialist clinic for plastic, aesthetic, oral and maxillofacial surgery, we perform breast reductions of the highest medical standards.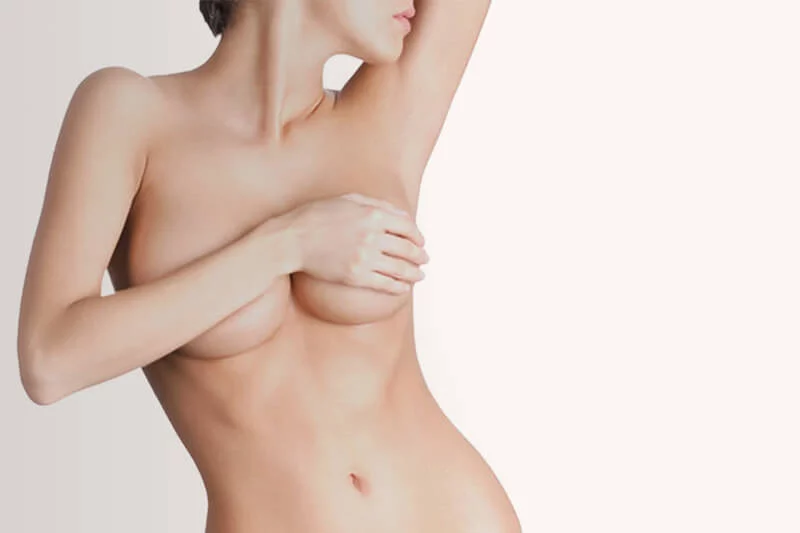 We know how important it is for a woman to retain a shapely bust after a breast reduction; we therefore offer the option of combining the procedure with additional treatments. We achieve permanent, rewarding results by combining the removal of excess breast tissue with liposuction during a breast reduction procedure. Using the axillary technique, we can also significantly reduce the volume of the breast in areas that cannot be reached with other techniques. The end result is a toned, harmonious bust.
Our senior physician and proprietor, Dr Hermann Koebe, is a highly respected expert in the field of breast surgery. His many years of experience and wealth of expertise make him the perfect choice when it comes to aesthetic breast reduction procedures with minimal scarring.
He has worked almost exclusively in the field of plastic surgery for more than 20 years. His outstanding international reputation and numerous highly satisfied patients speak for themselves.
During breast reduction treatment here at the KOEBE KLINIK, you will be personally looked after by our senior physician, Dr Hermann Koebe. From your initial consultation through to your check-up appointments, he will be there for you in person.
FAQS ABOUT BREAST REDUCTION
IN DÜSSELDORF
BENEFITS OF
BREAST REDUCTION
AT THE KOEBE KLINIK
Years of experience: Our senior physician, Dr Hermann Koebe, is a recognised, renowned breast reduction specialist. His decades of experience and extensive expertise enable Dr Hermann Koebe to perform breast reduction procedures very safely and with minimal scarring.
Senior physician treatment: Here at the KOEBE KLINIK, situated in Meerbusch near Düsseldorf, the same physician will treat you from your initial consultation onwards as a matter of course. Our ultimate aim is to secure your satisfaction. You can always contact your specialist, Dr Hermann Koebe, directly if you have any questions or would like to clarify any issues.
State-of-the-art techniques: At our specialist clinic, situated in Meerbusch near Düsseldorf, you can be sure that your treatment will always meet the latest medical standards. Our highly qualified staff and medical specialists regularly attend in advanced, continuing training and development to guarantee first-class treatment for our patients.
Contact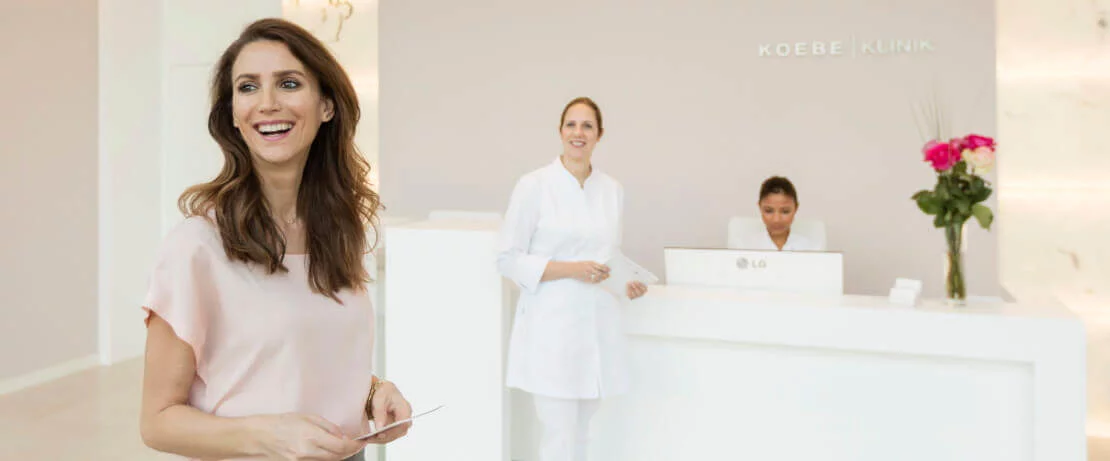 ---
Monday to Friday 9.00 am - 6.00 pm
---
We are available to you 24/7!