INTIMATE SURGERY
AT THE KOEBE KLINIK
Until now, issues concerning the genital area have been shrouded in a sense of shame and awkwardness. At the same time, however, more and more people are critically examining the appearance of their intimate areas. Overly pronounced labia, for instance, can not only affect self-confidence but also lead to physical problems. By contrast, some women would like to augment their labia because they feel the outer labia are too small and no longer cover the inner labia. Shrinking processes (atrophy) are typical signs of ageing.
A woman's genital area can also change greatly during the course of a pregnancy and birth. Women affected in this way would often like to correct the slackened or stretched tissues. We can also achieve this as part of a "mommy makeover", in which we specifically correct the traces of the pregnancy.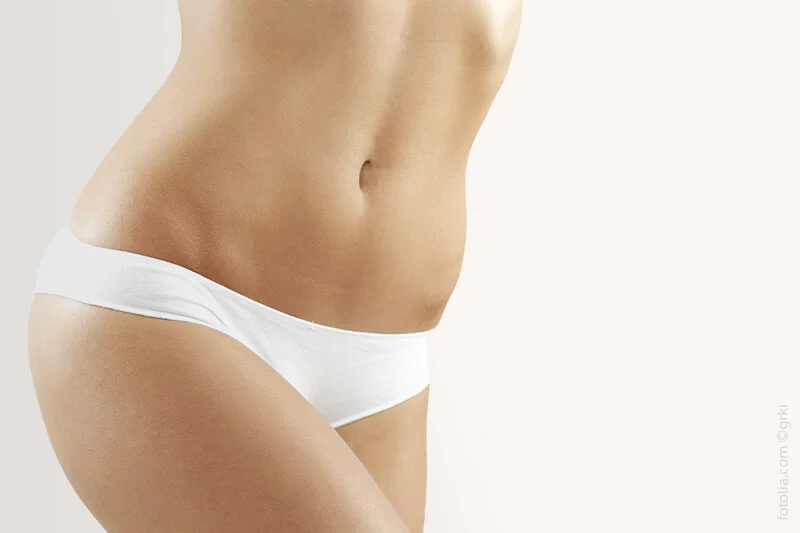 Today, plastic and aesthetic surgery offers numerous opportunities to gentle and delicately remedy issues in the intimate area. At the KOEBE KLINIK, in addition to labiaplasty, we also offer procedures to correct the mons pubis, shape the clitoral hood and augment a woman's G-spot. We perform all our procedures in a discreet, trusting atmosphere, ensuring and protecting your privacy at all times.
All our intimate surgical procedures are personally performed by our senior physician, Dr Hermann Koebe. With his many years of experience and wide-ranging specialist expertise, Dr Hermann Koebe stands ready to assist as an expert you can trust. His aim is to help each and every patient to achieve results that restore her sense of wellbeing.
Do you have questions regarding intimate surgery? Would you appreciate advice on your personal case? If so, make a no-obligation appointment at the KOEBE KLINIK. In our clinic's discreet atmosphere, our senior physician will personally advise you as to which treatment concept would enable you to achieve your desired results.
FAQS ABOUT INTIMATE SURGERY
IN DÜSSELDORF
What kinds of intimate surgery are available?
In terms of intimate surgery, we offer treatments to correct different issues relating to the labia and other genital areas. Many patients would like a labia reduction when their inner labia are overly pronounced or torn. Others suffer from asymmetrical labia. We can also augment labia that are underdeveloped or have shrunk due to the ageing process.
We can also reduce or pad out the mons pubis to harmonise the proportions of the overall genital region. We also offer treatments to augment a woman's G-spot or surgically lift her clitoral hood.
What do I need to consider before and after an intimate surgical procedure?
Before the procedure, no time-consuming preparation is required on your part. However, you should shave the entire genital area if possible. You should also stop taking certain blood-thinning or anticoagulant medication for the duration of the treatment. The physician treating you will remind you of this during the preliminary discussion.
Following the procedure, you should make sure to practice thorough personal hygiene to ensure that the healing process is free from complications. We will provide further detailed instructions in this regard. You should refrain from exercise and sexual intercourse for about 2 to 4 weeks depending on the type of procedure.
What exactly does intimate surgery involve?
Before each procedure your treating physician will firstly hold a detailed consultation with you. He will ask about your complaints and wishes and work with you to determine a potential course of treatment.
The operation itself is performed in a discreet atmosphere here at the KOEBE KLINIK. Procedures are usually performed on an outpatient basis under local anaesthetic. Procedures under twilight sedation or general anaesthetic can also be arranged upon request.
The exact treatment steps depend on the type of procedure. During a procedure to reduce or lift the labia, the surgeon removes excess tissue and carefully remodels the genital area. He then uses absorbable sutures to close the wounds.
If the patient opts for an augmentation of the labia, G-spot or mons pubis, we use well-tolerated fillers to achieve this. Corrective surgeries in the intimate region generally use hyaluronic acid or autologous fat transfers. An autologous fat transfer involves collecting fat from elsewhere on the patient's body, preparing it under sterile conditions and carefully injecting into the area to be modelled.
After the procedure, you can usually leave the clinic the same day. You should refrain from physical exertion at first and avoid exercise and sexual intercourse. The physician treating you will examine the surgical wounds at regular intervals.
Can a surgical procedure impair sensitivity or important bodily functions?
Corrective intimate surgery does not usually have a negative impact on sexual function. Sensitivity is preserved or can even be enhanced, depending on the type of procedure. It can lead to temporary hypersensitivity in the treated areas, though this should subside over time.
When will I be able to socialise and exercise after a procedure?
Following intimate surgery, you should take a few days off work. When exactly you will be able to socialise again depends on the type of procedure. The physician treating you will provide you with details during the preliminary consultation. You should refrain from exercise for around 4 weeks, depending on the procedure performed and the type of exercise.
What are the risks associated with intimate surgery?
Intimate surgical treatments are usually low risk when properly performed by an experienced surgeon. At the KOEBE KLINIK, our chief physician, Dr Hermann Koebe, will personally perform your treatment. This guarantees a high level of safety and specialist expertise in all intimate surgeries.
After the procedure, patients sometimes experience mild wound pain; we would be happy to prescribe a suitable painkiller if needed. The treated region may also become swollen or hypersensitive for a temporary period. However, such symptoms should subside on their own, usually within the first few weeks.
Is financing available for intimate surgery?
At our clinic, we offer proven, transparent financing models for intimate surgery. Patients often postpone treatments for financial reasons – but we would like to help you fulfil your wish as soon as possible. We would be happy to advise you in detail about our fair financing options.
BENEFITS OF
INTIMATE SURGERY
AT THE KOEBE KLINIK
Senior physician treatment: At the KOEBE KLINIK, our senior physician Dr Hermann Koebe will personally perform your treatment. Dr Hermann Koebe will also be available to you as your personal contact throughout the treatment planning and aftercare phases.
Greatest specialist expertise: Dr Hermann Koebe has years of experience in the field of intimate surgery. Drawing on his profound specialist knowledge and delicate finesse, he strives to help every patient achieve her personal desired result.
Peace, quiet and discretion: Your privacy is our top priority. At the KOEBE KLINIK, all appointments are held in a discreet, trusting atmosphere. You are welcome to park on the clinic grounds and access the clinic itself via a discreet, sheltered entrance.
Contact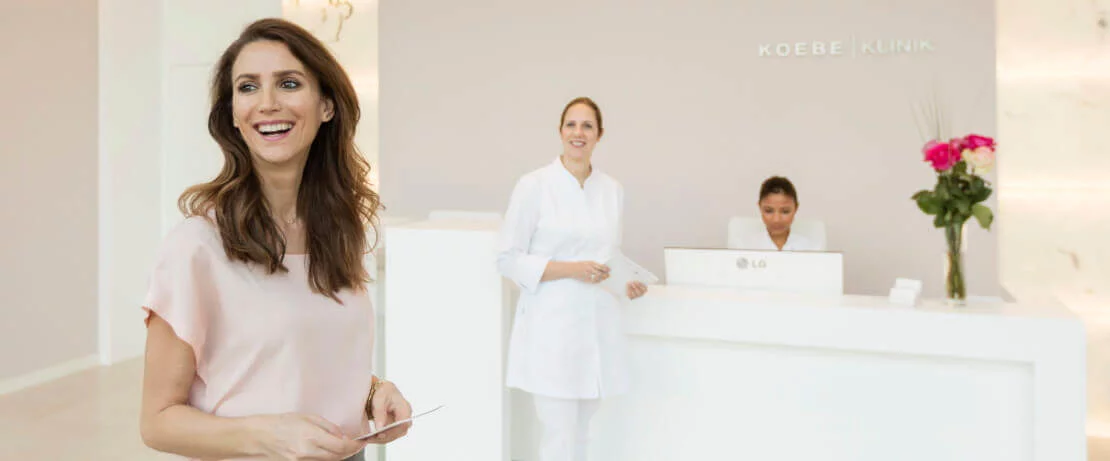 ---
Monday to Friday 9.00 am - 6.00 pm
---
We are available to you 24/7!